Environmental Horticulture Degree Program at Montana State University
We offer two options in the degree in Environmental Horticulture: Environmental Horticulture Science and Landscape Design. See below for the curriculum for both options.
Horticulture is the science and art of growing and maintaining plants for food, enjoyment, and improvement of the human environment. Its application through research has led to improved varieties of plants to benefit our daily lives. Students studying horticulture take fundamental courses in biology, chemistry, and mathematics prior to taking specialized courses such as plant materials, plant physiology, plant pathology, plant reproduction, and arboriculture. Graduates of this program are prepared for careers in such areas as floral and nursery crop production, grounds care, landscape nurseries, and greenhouse businesses; and in research with private companies, public agencies or institutions of higher learning.
Our environmental horticulture program provides over 100 students with the knowledge and techniques necessary to be successful in careers in the horticulture and landscape design fields.
As part of our environmental horticulture program students will learn the basics of how plants grow and how to:
Design residential and commercial landscape
Prune and train landscape plants
Own and operate a greenhouse, nursery business, or landscaping business
Handle "real-world" issues in horticulture
Prepare for a career in horticulture research
Prepare for graduate school for Landscape Design
Enjoy a well-rounded learning experience in ecology, business, and communications
Take advantage of our local, national, international student internship opportunities
What can you do with a degree in Environmental Horticulture?
Occupations include:
Landscape Designer or Landscape Architect
Park Planner
Transportation Planner
Campus Planner for Higher Education
LEEDS Specialist
Botanic Garden Curator
Golf Course Superintendent
Nursery Manager and Owner
Greenhouse Manager
Horticulture Scientist
Horticulture Extension Specialist
Horticulture Publishing
Horticulture Breeding Specialist
Landscape Design Option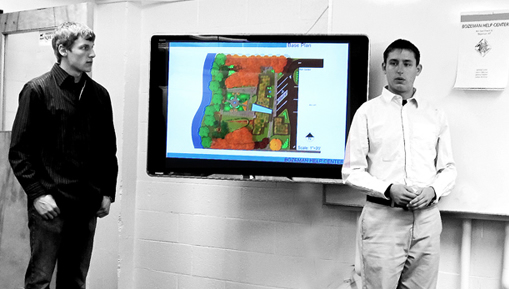 Final presentation for Senior design students
The landscape design option will prepare students to solve aesthetic and functional landscape problems. Technical and creative studies lead to problem-solving skills which are used to create beautiful, functional, and efficient landscape design solutions. Emphasis is placed on the use of plant materials to solve site problems. Graduates are employed by landscape nurseries, landscape contractors, and planning agencies; others become self-employed as landscape designers and contractors. Many students have chosen to continue advanced studies in programs of landscape architecture.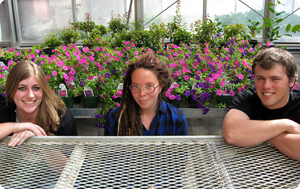 Horticulture Science Seniors with their Capstone project – Optimizing Growing Conditions for Calibrachoa
Environmental Horticulture Science Option
Other
PSPP 245 Plant Propagation
For Students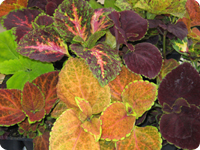 Coleus grown by PSPP students
Other Information

Links of Interest: