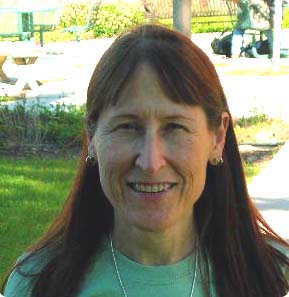 Robyn Klein, Adjunct Instructor, Montana State University, Dept of Plant Sciences & Plant Pathology, January 2005 – present
Phone: 406-600-1712
---

I teach courses in plant identification, biomimicry, and ethnobotany through the Master of Science in Science Education Program. I am also on the staff at Biomimicry 3.8 out of Missoula. I research biological strategies and systems at the design table with mechanical engineers, product designers, chemists and architects. My home gardens include medicinal species from Russia and China, which thrive quite well in Montana. biomimicry.net/who-we-are/
COURSES OFFERED
My courses are offered through the Intercollege Programs for Science Education: Master of Science in Science Education. http://www.montana.edu/msse/
PSPP 548: Flowering Plants of the Northern Rocky Mountains 2 cr. CRN# 11221.
A field oriented study of the flowering plants of Montana with an emphasis on plant keying skills. Objectives are 1) to identify the parts of flowering plants and become familiar with botanical terms, 2) to learn morphological characteristics of common plant families, 3) to learn how to use a plant key to successfully identify flowering plants, 4) to apply plant identification skills to the classroom. Discussion will emphasize application of these skills and botanical texts to the classroom.
PSPP 591: Biomimicry: The Technology of Biology 2 cr. (online) CRN# 34931. LEC/Field Trip
This course introduces the rapidly emerging discipline of biomimicry that uses nature as a source of inspiration for sustainable solutions to human problems. My goal is to familiarize you with biomimicry and how to mimic the function of biological forms, processes and systems to emulate them. This course is designed to practice biomimicry, a methodology used to inspire technological innovation and to bring relevancy to science curriculums.
PSPP 580: Plants, People, and Health 2 cr. CRN# 11222. LEC/LAB
This interdisciplinary course investigates how plants and people intersect, with a focus on the current popular and scientific interest in using plants and their compounds for health and medicine. The subject will be applied to ethnobotany, botany, and phytochemistry. Enhancing the links between the natural world and the classroom can bring meaning to all the sciences and instill an interest in the investigation of plants and their uses.
EDUCATION
B.S. Psychology/Sociology Central Michigan University 1975
Non-degree (residential) Clinical Herbalist Southwest School of Botanical Medicine 1995
M.S. Plant Sciences Montana State University 2004
Biologist at the Design Table (BaDT), Biomimicry Guild, Helena, MT 2007
SELECTED PUBLICATIONS
Klein, Robyn and Kindscher, Kelly. 2016. Legal protection of Echinacea and other medicinal plant species. IN: Echinacea: Herbal Medicine with a Wild History. Ed. Kelly Kindscher. Springer International Publishing, Switzerland.
Klein, Robyn. The Genius of Biome. Metropolis Magazine. June 8, 2013. http://www.metropolismag.com/Point-of-View/June-2013/The-Genius-of-Biome/
Schepetkin, I.A., Xiea, G., Kirpotina, L.N., Klein, R.A., Jutila, M.A., Quinn, M.T. Macrophage immunomodulatory activity of polysaccharides isolated from Opuntia polyacantha. International Immunopharmacology 2008; 8:1455-1466.
Klein, Robyn, and Kindscher, Kelly. 2007. Legal protection of Echinacea and other medicinal plant species. In: Kindscher, K. (Ed.), The Conservation Status of Echinacea Species, Report to U.S. Forest Service, pp. 195-209.
Ashley D. Lehman, Florence V. Dunkel, Robyn A. Klein, Saidou Outtara, Drissa Diallo, Kadiatou Touré Gamby, Moussa N'Diaye. Insect management products from Malian traditional medicine—Establishing systematic criteria for their identification. Journal of Ethnopharmacology 2007; 110(2):235-249.
Klein, Robyn. 2006. Medical Botany. In: Veterinary Herbal Medicine. Wynn, S., and Fougére B., eds. Elsevier Publishers. Expected Release December 2006.
Klein, Robyn. 2004. Phytoecdysteroids. Journal of the American Herbalists Guild 5(2):18-28.
Klein, Robyn A. and Dunkel, Florence V. 2003. Linking plant medicine to traditional knowledge. American Entomologist Vol 49(1):7-17.
Klein, Robyn. 2000. Wise old plants. In, Planting the Future: Saving Our Medicinal Herbs. Healing Arts Press (Inner Traditions), pp. 24-38.
Klein, Robyn. 1999. Good medicine in Montana: herbal medicine in both Indian and non-Indian communities of the Northern Rockies. Proceedings of the International Symposium on Medicinal Plants: Folk Traditions, History, Pharmacology, 14-18 September. San José (Costa Rica)
Klein, Robyn. 1998. Herbal immune support for children. Nutrition Science News November
Klein, Robyn. 1998. Medicines from the lily family. The Australian Journal of Medical Herbalism 10(2):47-50.
Klein, Robyn. 1996. Toxicology and herbs: an introduction. The Australian Journal of Medical Herbalism 8(4):100-111.
Klein, Robyn. 1992. Astragalus americanus, weed or cure? Journal of Canadian Herbal Practitioners.