Aphids (order Hemoptera, superfamily Aphidoidea)
Aphids are tiny, pear-shaped insects that suck juices from plants. The larger species are about half the size of a sesame seed, although several species are even larger. You will usually find aphids clustered on leaves, needles, stems, and at the base of blossoms. Damage symptoms caused by aphids include foliage that is distorted, crinkled, rolled, yellowed, swollen, or stunted. For larger trees, if you feel it is necessary to manage aphids because of excessive "honeydew" production, or if they are a gall-forming species, the systemic insecticide imidacloprid can be applied as a soil drench or granules applied over the tree root zone, then watered in so roots can absorb the insecticide. Protection of naturally occurring beneficial insects, such as lady beetles (ladybugs) and green lacewings is very important in keeping aphid populations under control, but the purchase and release of these beneficial insects is often not effective because they do not remain in the area after they are released. Ants often protect aphids from their natural enemies, and in turn, eat the honeydew produced by the aphids. This allows aphid populations to expand rapidly. If you find ants on ornamentals in your yard, this is probably why they are there.
Aphids attack both deciduous and evergreen trees, as well as your bedding plants. For example Spruce Gall is caused by the larval stage of the aphid. On deciduous trees and bedding plants look for the honeydew, presence of ants, and on the evergreens the new growth will have brown tip die back.
To find out more about aphids: http://entomology.montana.edu/YardGarden/
Or contact: (wlanier@gemini.oscs.montana.edu)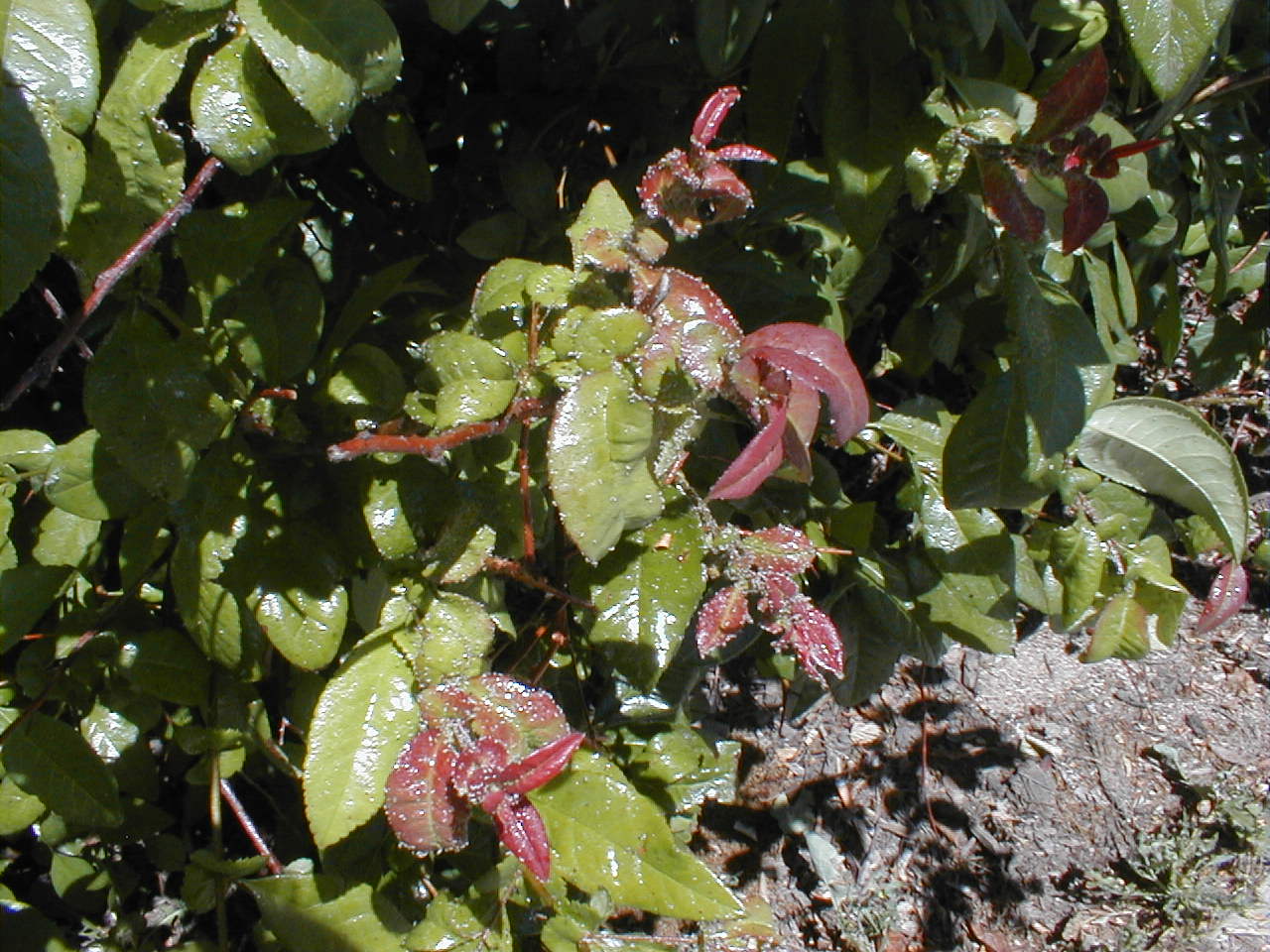 Aphids attacking a crab apple shrub (Malus sp.)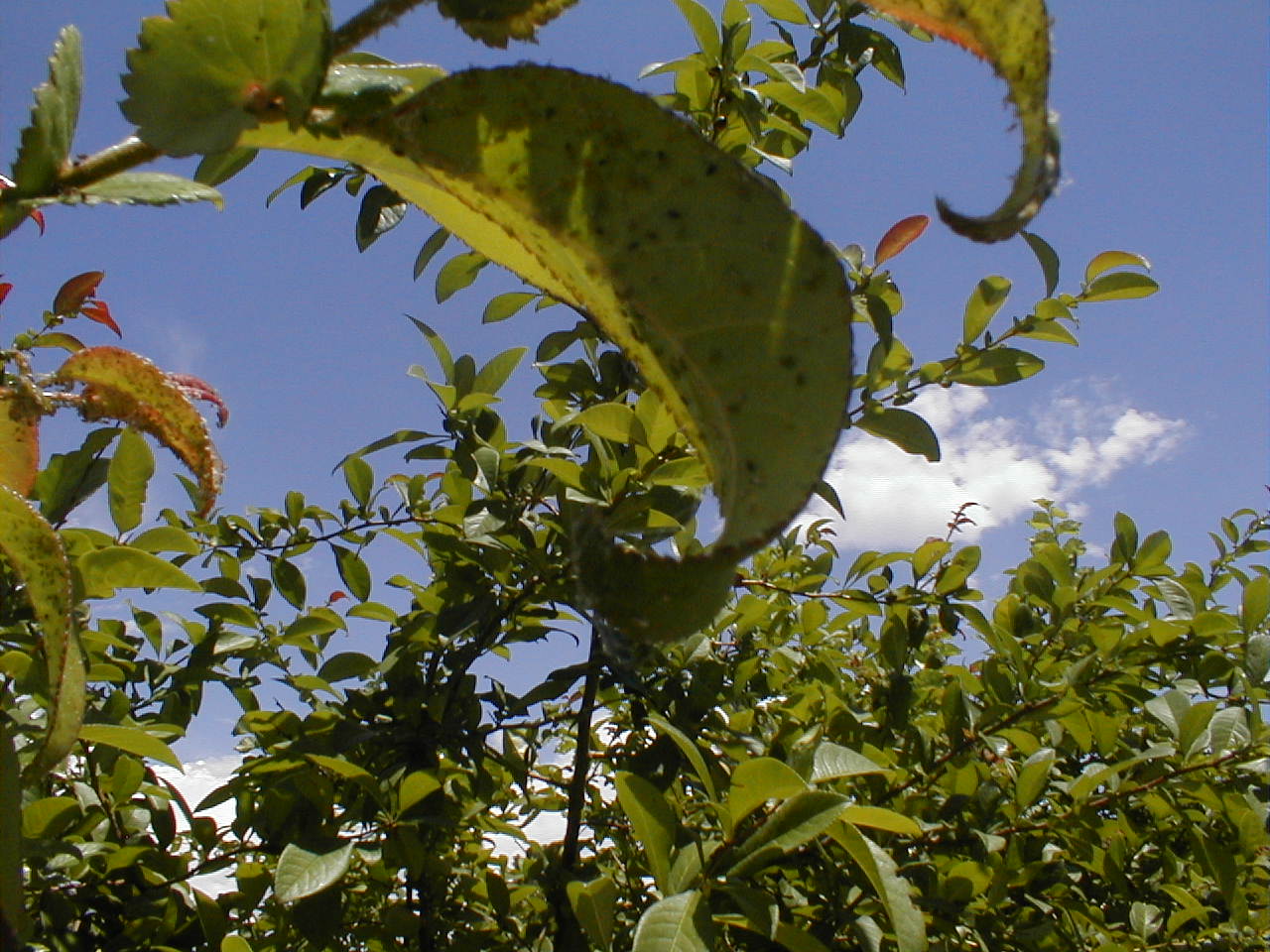 Severe aphid problem on a crab apple shrub (Malus sp.)
| | |
| --- | --- |
| Aphids on a large grass stem | Aphids on an herbaceous bedding plant leaf |