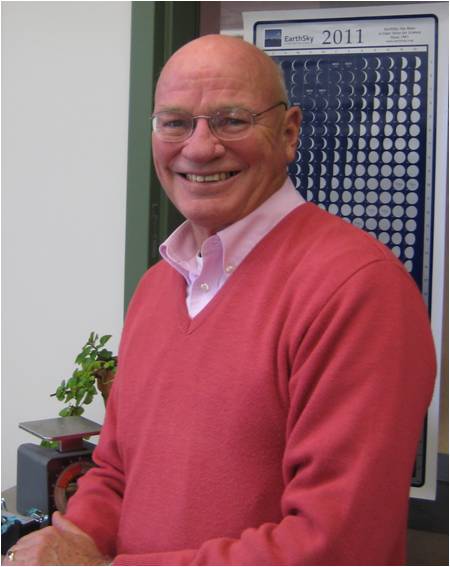 Dave C. Sands, Professor,PhD. from University of California-Berkeley.
Office: 204 Plant BioScience Building
Lab: 131 Plant BioScience Building

Phone: 406-994-5151
Fax: 406-994-7600
---
Research
My interests include plant bacteriology, biological control of weeds, and biotechnology. Ongoing work includes the ecology, detection, characterization, and control of Pseudomonas syringae and Xanthomonas campestris. As an alternative to chemical herbicides, plant pathogenic fungi and bacteria are being developed as biological herbicides to control weeds. The tools of biotechnology are being used to improve the nutritional value of human and animal foods. For example, lysine-excreting Lactobacillus fermentum can be substituted for soybean meal in some animal diets.
Academic Interests
Bacteriology and plant diseases
Biological control
Nutritional value of plant products
Biotechnology and economic development
Game theory and disease
Personal Interests
Tennnis, teaching, travel, art, music, poetry
Classes taught:
BIOB 205 - Methods in Biotechnology
BIOB 105 - Intro to Biotechnology
Current Projects:
Biological control of weeds
Biological control of fungus diseases of plants