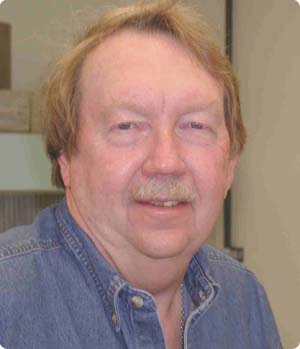 Jack Riesselman, Professor Emeritus, PhD from University of Nebraska - Lincoln.
Office: 315 Plant BioScience Building
Phone: 406-994-5149

Fax: 406-994-7600
Email Dr. Riesselman
---
Research
My primary research thrust is to test new technology prior to utilization by Montana producers. Current projects include fungicide and variety testing, sustainability of agricultural systems and integrated approaches of disease control. Food and pesticide safety, plus testing and determining market suitability of newly developed biotechnology products are additional interests. I have both Extension and Research responsibilities.
Academic Interests
Cereal production, food safety and agricultural Business
Personal Interests
Hunting, Fishing, Outdoor activities that don't require much walking, or excessive work. Active in numerous natural resource organizations.
Other Interests
Plant Diagnosis and assist with other classes
Wheat streak mosaic project, conservation compliance interactions,
Mass communication projects
Wheat Streak Moasic prevention and control.