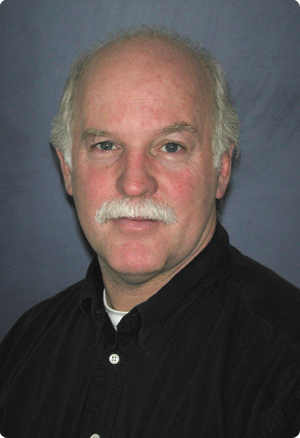 Michael Ivie -- Associate Professor and Curator of Entomology, Ph.D. Systematic Entomology, 1985, The Ohio State University
Office: Room 50A Marsh Lab
Lab: 5 Marsh Lab

Office Phone: 406-994-4610
Lab Phone: 406-994-4943

Fax: 406-994-6029
Email Dr. Ivie

---
RESEARCH
My research is centered around understanding the evolution of beetles. My approach involves studies of biodiversity at the level of the lineage and the fauna. My lineage-based work is on the systematics of the Coleoptera, with special emphasis on Bostrichidae, Colydiidae, Zopheridae and Dascillidae, as well as issues of higher classification. My faunistic work continues 30 years of work on the beetles of the West Indies and Northern Rocky Mountains.
AREA OF RESPONSIBILITY.
Research in insect systematics, biodiversity and faunistics, as well as serving as Curator of the Montana Entomology Collection, the largest museum of biodiversity in Montana. As the PS&PP Representative to the Entomology Masters of Science and Minor Programs Committee, I am responsible (with all other entomology faculty) for assuring the continuing success of entomology undergraduate and graduate education at MSU.

EDUCATION.
B.S. 1977. Entomology, University of California - Davis.
M.S. 1981. Entomology, The Ohio State University
Ph.D. 1985. Systematic Entomology, The Ohio State University

MEMBERSHIP IN PROFESSIONAL ASSOCIATIONS
Entomological Society of America
Coleopterists Society
Pan-Pacific Entomological Society
Entomological Society of Washington
Royal Entomological Society


RECENT PROFESSIONAL ACTIVITIES
Past-President, Entomological Society of America
Fellow, Royal Entomological Society
Past-President, Coleopterists Society
Curator, Montana Entomology Collection (MTEC)


COURSES TAUGHT
ENTO 432/BIOO 465 INSECT IDENTIFICATION
ENTO 516 BIOSYSTEMATICS
ENTO 525 Insect Morphology

---
CURRENT PROGRAMS
Research.
Revision of the Dinoderinae (Bostrichidae), Beetles of the Virgin Islands, Beetles of Montserrat, West Indian Beetle Project and the Beetle Tree of Life (BTOL).
Teaching
I participate as a core member of the Entomology Masters of Science and Minor Programs
Service.
I serve on the Governing Board of the Entomological Society of America as Past-President and provide service identifications to a wide variety of users.