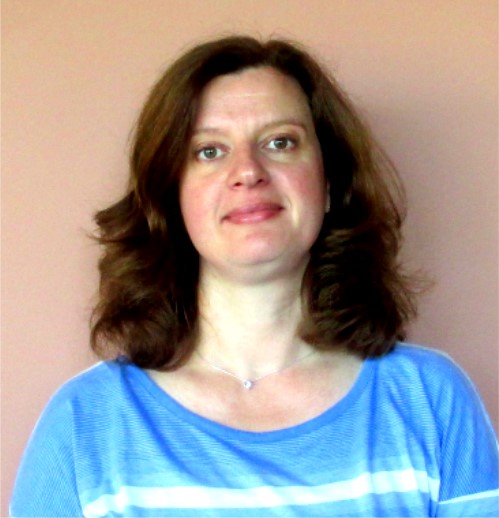 Eva Grimme, Plant Disease Diagnostician, Urban IPM Coordinator, Ph.D. from Montana State University.
Office/Lab: 121 Plant BioScience Building
Office/Lab Phone: 406-994-5150

Fax: 406-994-7600
Email Eva Grimme
---
AREA OF RESPONSIBILITY
I have two primary responsibilities. The first of those is plant disease diagnostician for the Schutter Diagnostic Lab (http://diagnostics.montana.edu/). We receive and diagnosis over 1000 disease samples a year, mostly from mid-May to mid-September. Additional samples are received for insect ID and plant ID. The plant clinic is part of the Great Plains Diagnostic Network (http://www.gpdn.org/) and National Plant Diagnostic Network (http://www.npdn.org/).
My second responsibility is to coordinate the MSU Urban IPM Program (http://www.msuextension.org/urbanipm/). The objectives of this program include maintaining a certification program for Urban IPM Practitioners, developing IPM resources for the urban environment, and training landscape professionals, homeowners and consumers.
EDUCATION
B.S. Plant Science, Montana State University, 2004
PhD. Plant Pathology, Montana State University, 2008
MEMBERSHIPS IN PROFESSIONAL SOCIETIES
American Phytopathological Society
COMMITTEE MEMBERSHIPS